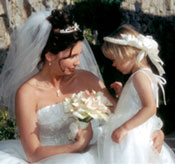 Your wedding is the most important day of your life. Let us capture those precious memories with award winning photography and video. We are a well coordinated production crew and we can accommodate your special requests. There is up to a $500.00 discount (or 10%) if you sign up for both wedding video and photography in which case David Ludwig would provide the photography service and a staff videographer would provide the video service.
Mr. Ludwig has been a wedding photographer for over 25 years and is a member of Professional Photographers of America and Professional Photographers of the Redwood Empire. Weddings are a favorite for David and he offers a wide variety of images of your wedding with different posing and styles such as traditional or photojournalistic styles with digital effects or black and white.
Wedding photography and custom packages start at $1600.00 and all packages include preview albums and consultation. We also offer the newer style digital flush mount wedding albums "magazine style". Your wedding images can also be posted on the internet with an on-line album or converted into a photo slide show with music on DVD. Minimum coverage pricing is available by special arrangement for small or low budget weddings ($795.00 for half day and $1095.00 for full day – please inquire for further details).
"We want to thank you very much for the great job you did on our wedding photos. They are everything we hoped they would be. We also want to thank you for capturing these very special moments that we will be able to relive every time we look at our album."
– Deanna and Tarek (Petaluma)
"It was a real pleasure to work with you on our wedding portraits. It was nice to have someone with your wedding "know-how" to keep us on track and yet you were quite flexible to allow us to have things done our way. We appreciate this very much."
– Carmen and Rand
100 Professional Center Drive
Suite 112, Rohnert Park, CA 94928
Local (707) 527-6004
Cell Phone (707) 318-2064
E-mail  dlcreativelight@gmail.com
KRCB-TV (PBS-Rohnert Park), KFTY-TV (Santa Rosa), KPIX-TV (San Francisco), Sonoma State University, National Right to Read Foundation, California Indian Basketweavers Association, Sonoma County Fair, DeMeo & DeMeo, Attorneys, Kreysler & Associates, Gundluch Bunshu Winery, The Medical Network, Disney Productions, American Language Institute, Sonoma Business Magazine, Foster & Gallagher, Santa Rosa City Schools, Santa Rosa Police Dept., Oakland Museum, and many small businesses.
Professional Videographers of the North Bay (PVNB)
Professional Photographers of America (PPA)
Bay Area Video Coalition (BAVC)
Professional Photographers of the Redwood Empire (PPRE)
Click here to add your own text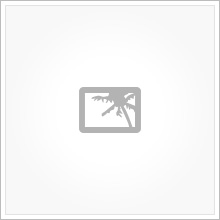 Creative Light Productions
100 Professional Center Drive
Suite 112, Rohnert Park,
CA 94928
Creative Light Productions proudly serves Sonoma County including:
Rohnert Park
Santa Rosa
Sebastopol
Petalum
Cotati
Contact Details
100 Professional Center Drive
Suite 112, Rohnert Park, CA 94928
Local (707) 527-6004
Cell Phone (707) 318-2064
E-mail dlcreativelight@gmail.com